Question: What's your favorite music?
My answer: Everything. Because truthfully I like just about every genre of music. However, I
truly
know what my favorite music is: jazz.
Good 'ole Nat, Ella, Benny Goodman, Louis Armstrong, Sinatra, Dino, Rosemary Clooney, Ginger Rogers, Fred Astaire, and Sammy Davis Jr.
I recently watched the movie "Me and Orson Welles" starring Zac Efron and Claire Danes. The movie wasn't great and I wouldn't even mention it except for the music! By golly it was FABULOUS! I swear sometimes I was born decades too late. Listening to this music just makes me so happy. How can you not get your toe tappin' when these sweet tunes are on??? And the voices, the sultry, mesmerizing, classic voices. It just makes me so happy. Then I wish and dream of living in the 1930s, 40s, or 50s and how swell it would have been.
Now I want to buy this dress: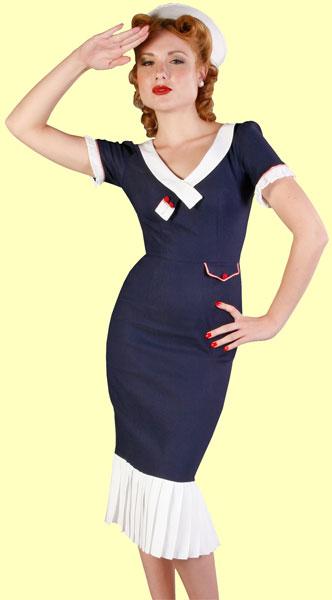 ...and buy a record player. And have a 1930s-1950s themed party with awesome music and darling, delicious treats.
Say, would you come if I invited you?